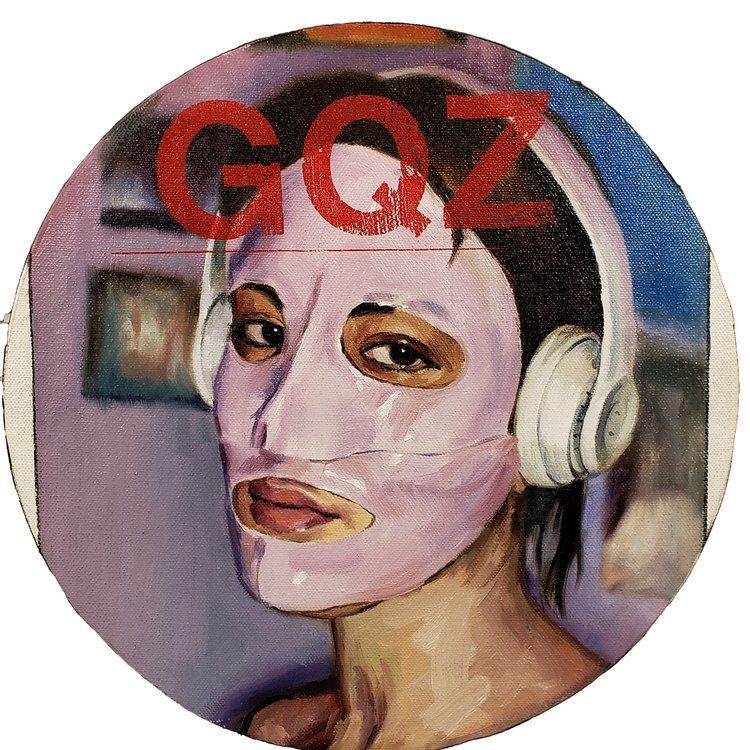 Redux
Hindsight
Who wants be stapled to split-second decisions forever.? With the magic of digital, the tweaking's easier. I'm showering last month thinking, "fuck-I'm not building songs around a series of bad puns ("We took off"),  quickly-sketched situations ("You Crazy"), or mixed metaphors ("More Blood"). 
Luckily there were a few songs from a different project with the same team that I could use in their places ("LMD", "I have no secrets", "Happiness Headquarters").  These were pulled from other albums because I like short records. I don't think my voice is strong enough that you need more than twenty minutes of me at a time. 
Well, to do any of this I've got to assume I possess a modicum of objectivity about my own abilities. I feel the new GQZ is tighter and harder in the right places.  I hope you agree.
Bob Nov 22nd 2022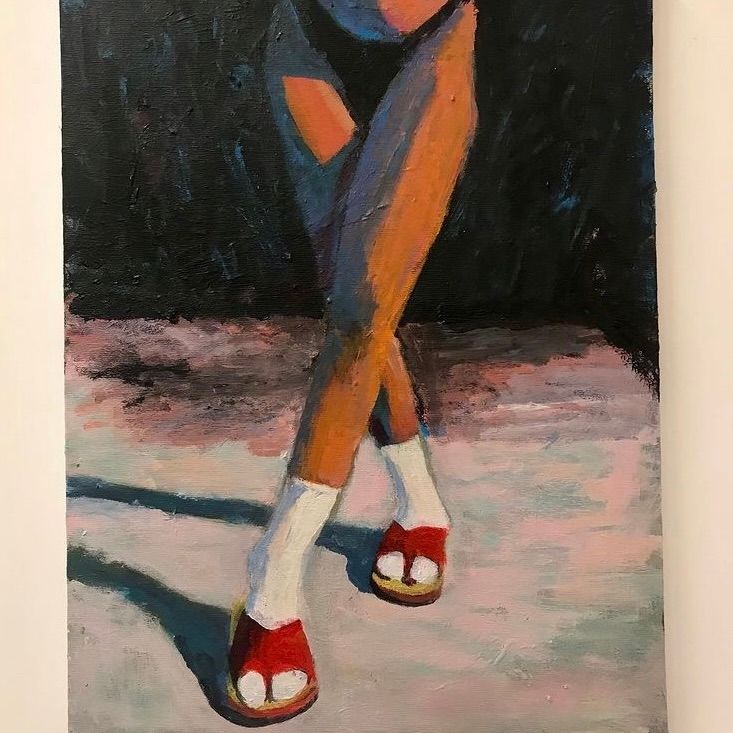 The Fabulist
More Post-Punk Meets World Meets Something Else
The Fabulist:
These songs were written and played live a few years back and went through some changes on the way to being streamed; mostly rearranged as I tend to lay basics down to loops, then overdub everything and hope for a lively feel. I reached out to music legend Lu Edmonds (Mekons, 3mustaphas3, Damned, Shriekback) to help with these, initially to lay down some electric saz. Before that happened, he greatly assisted with the re-arranging and editing, to confess that he prefers laying music down live. I soldiered on and as I was back in touch with Kenny Coleman, the arrangements came together.
I should take a few lines to write about Kenny. He's a world-class guitarist living in Portland Oregon, and also a scholar and historian teaching college. We met 20 years ago when he was interning with Sean Flora at his studio. The joke's always been that Sean introduced him as this engineering intern and it took (first) me to discover WHAT A FUCKING WORLD CLASS GUITARIST HE IS. He wasn't playing with high-profile groups at the time and anyone could see how brilliant he was, but humility being what it is, he was just there interning, with nobody none the wiser. After working on some tracks, he went on to partner with my EX Eric Gregory in Crack City Rockers and The Welfare State. The latter, in particular, is probably the pinnacle of a certain mid-00's NYC sound. Highly recommended. I keep working with Ken whenever he has the time. I've got 40 more albums to release; there's more of him to come.
Beyond the always brilliant Leon Gruenbaum, Emilia Cataldo, Paulo LePetit, and Martin Scian, Vivian Benford is singing on "Dull". I think the song smokes. I've worked on and off with Vivian over the last decade and its always a pleasure to have her sing my songs. I'll spotlight the other artists involved in upcoming posts.
Enjoy "The Fabulist" now streaming. Painting by Patricia Chueke
10/01/22 Bob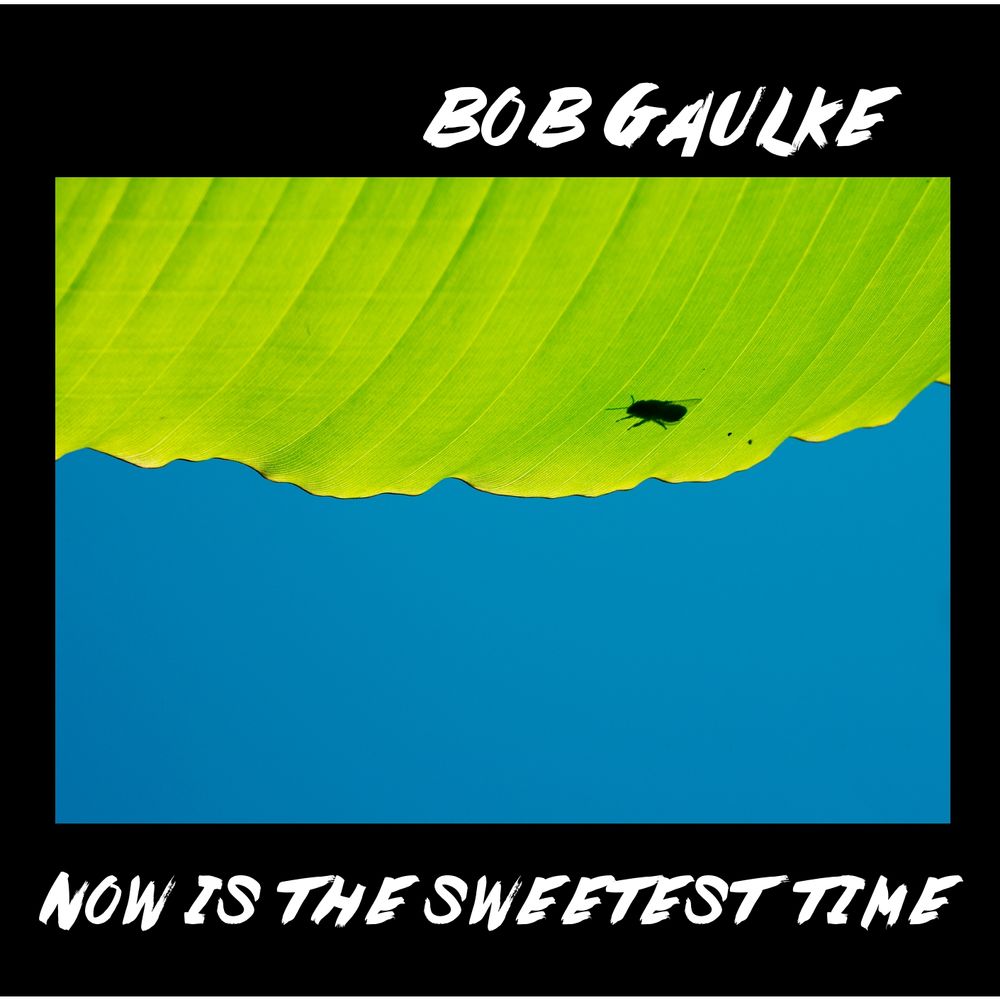 What it says
funky introversion
Now is the sweetest time
After the death of both my parents, I found a lot of comfort in the 20th century Indian poets. I read everything I could find in English, from Penguin anthologies to any chapbook that I could track down on the web. The work of Alexander,  Devi, Kolatkar, Seth, Tagore, and dozens of others was pure medicine for my heart.
The album title owes something to the sense of yearning and introspection I sought and found in the many volumes I devoured. The songs followed quickly; written I guitar, I decided to play bass on the tracks as well. I usually don't do this as I feel my naive approach needs to be tempered with more experienced musicians to derive the effect I look for; well, I had the guitars done over by Marco Raaphorst. In many cases, he expertly colored in what I was sketching or far surpassed my expectations with his parts.
Kevin Cerovich plays drums and trombones, as he usually does and I can't say how much I rely on him to create the foundation of these collective arrangements. It can be like jenga at times as we build them layer by layer, but he certainly outlines the songs capably by establishing the dynamics and adding brightness to each tune.
Mike Rose is a modern classical composer and the ex of one of my dearest friends. His kindness knows no bounds as he would indulge me with overdub sessions in his kitchen between stints of childcare and bouts of Ben & Jerry's attacks which we both suffer from.
I've adopted Emilia Cataldo as my younger sister. She's so intuitive as singer and her harmonies always delight. I keep trying to reach for them; perhaps my singing will sound more like hers if we play these tunes live.
Finally, I can't say enough about Martin Scian, who mixes and masters my work. We've still working on the first dozen albums. Two dozen more to go.
I hope you enjoy this album. The cover was shot by Julian Brogi, a brilliant drummer who played on my first album and sadly passed recently. Jules, this one's for you.
Bob Gaulke
September 1, 2022
(here comes the school year)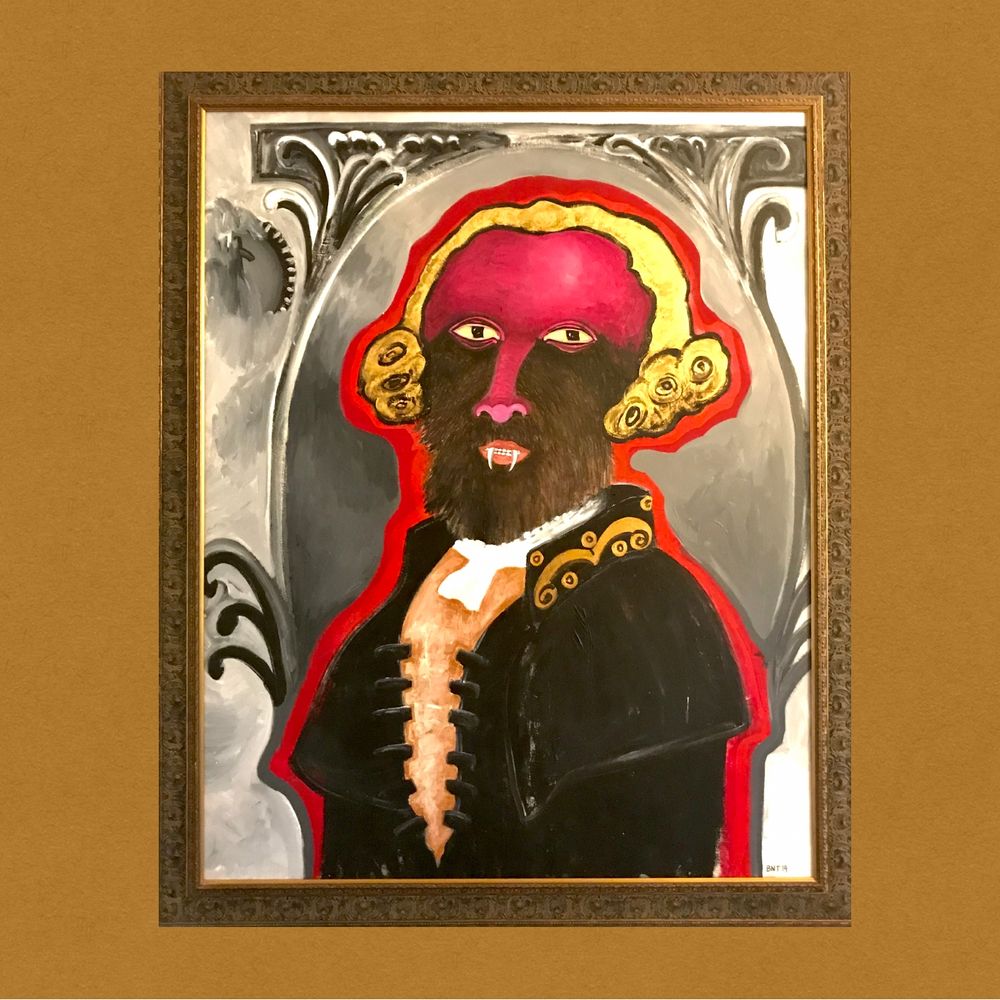 Ideology
the hear and the now
I don't wanna turn into a crabby old man telling the youth what's wrong with them. I teach middle school- it keeps me on my toes and have to admit that building rapport with kids makes it easier to fill their heads full of those healthy important ideas that I'm contractually obligated to communicate to them. All that being said, one can't wander through more than a few decades of life without getting stuck on some experiences both lived and received that affect that way one perceives the here and now. 
I recently paid for a spotify promotion in France with the tagline, "Explore the beauty and brutality of American life through the songs of Bob Gaulke." The bots are now telling me the ad is underperforming, but….zut, alors…
Painting by Bernardo Navarro Tomas
American life. I'm into warts. BG July 4, 2022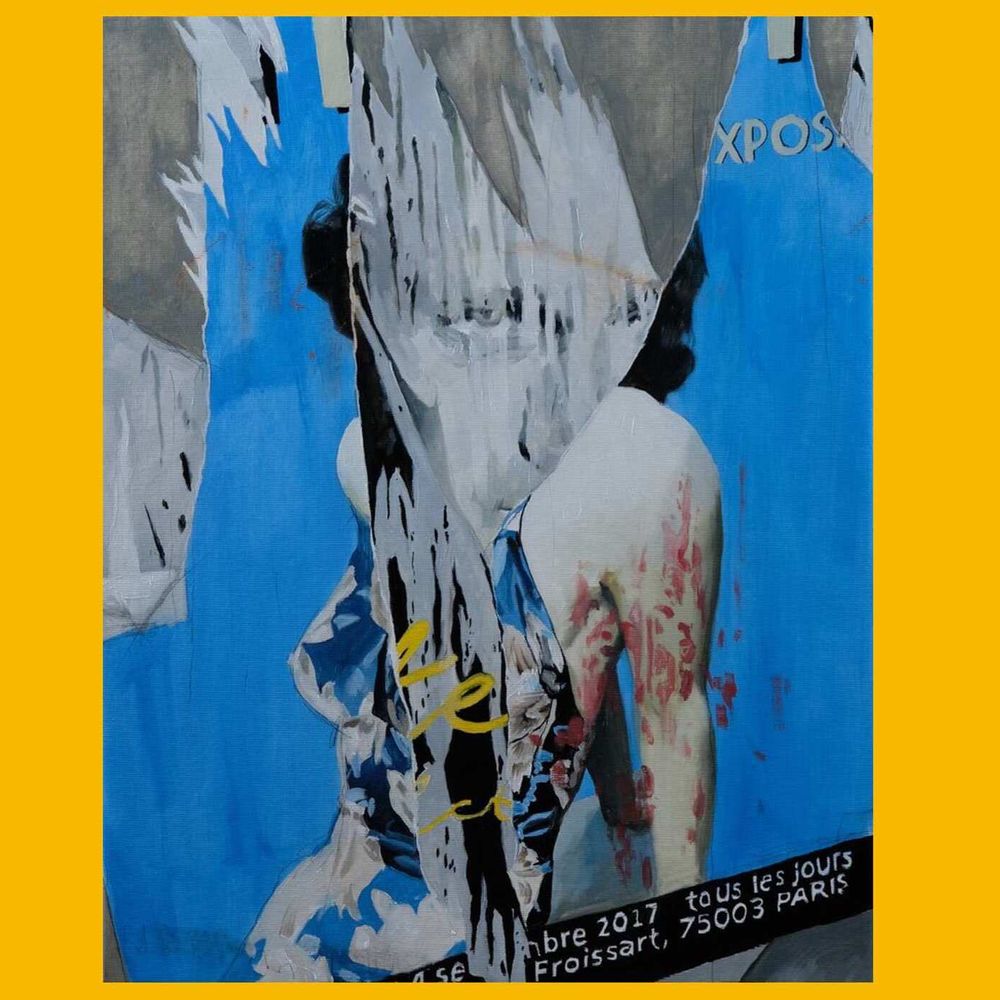 Symbolism
Why don't you grow up?
I guess you could say that these are pandemic songs only in that for various introverts who are already mostly living in their heads, the prospect of staying home, saving time on transportation, and being two steps ahead of your bosses, felt like an unexpected bonus in some ways. 
I was attempting an online relationship at the time and it seemed like another escape that was colored with the same sense of unreality that I feel towards writing songs/making music- I seem to mostly live in my imagination with very scant evidence of making an impact on this exterior life.  
I woke up wanting this- we seem to have clearer thoughts upon waking; though they do have to be reconciled with our evening fears, don't they? 
The Indoor Troubadour- apparently Xavier de Maistre beat me to the punch 230 years ago with Voyage Around My Room, but perhaps we're drinking from the same source. 
Dating My Shrink- I'm too fascinated by my own patterns, at times.
You Left The Meeting- I sometimes get into the character I play at work and the oppressiveness of it all; then, songs like these slip out.
Recurring Whale- My father was a big man. He now lives in my dreams. 
Have You Seen Me? We're different people with others. What does "feeling like yourself" really mean? 
What's Up With Steven? A pretty straightforward journalistic effort, twisted into middle school Brecht with added angst delivered by Emilia Cataldo
Adventure- Ahh, the weight of my bookcase prevents me from escaping entirely. 
I received a small grant from NYC which I took to mean I'd spend almost double on it doing silly things like buying string arrangements. The person I was in a long distance relationship once said of my music, "Why do you put all that stuff on top of your songs?" by which she meant horn sections, keyboards, drums, etc.. OK. I was listening to some quieter stuff (70's Caetano and João Bosco) and these songs started out as acoustic solo things, but when you live next to people like Carlo Nicolau (violins), Juancho Herrera (acoustic guitar), or Gil Oliveira (percussion), things quickly get out of hand. 
The missing element was flute. By this I mean that flute is so predominant in so many 70's era Brazilian arrangements, but apparently it's an instrument that has largely fallen out of favor. Had to search high and low to connect with Henrique Band in Rio to do the honors. 
The album was once again lovingly mixed by Martin Scian in Patagonia; a cellist when not a sought-after engineer. For all this, I am grateful. 
Streaming everywhere June 6th, 2022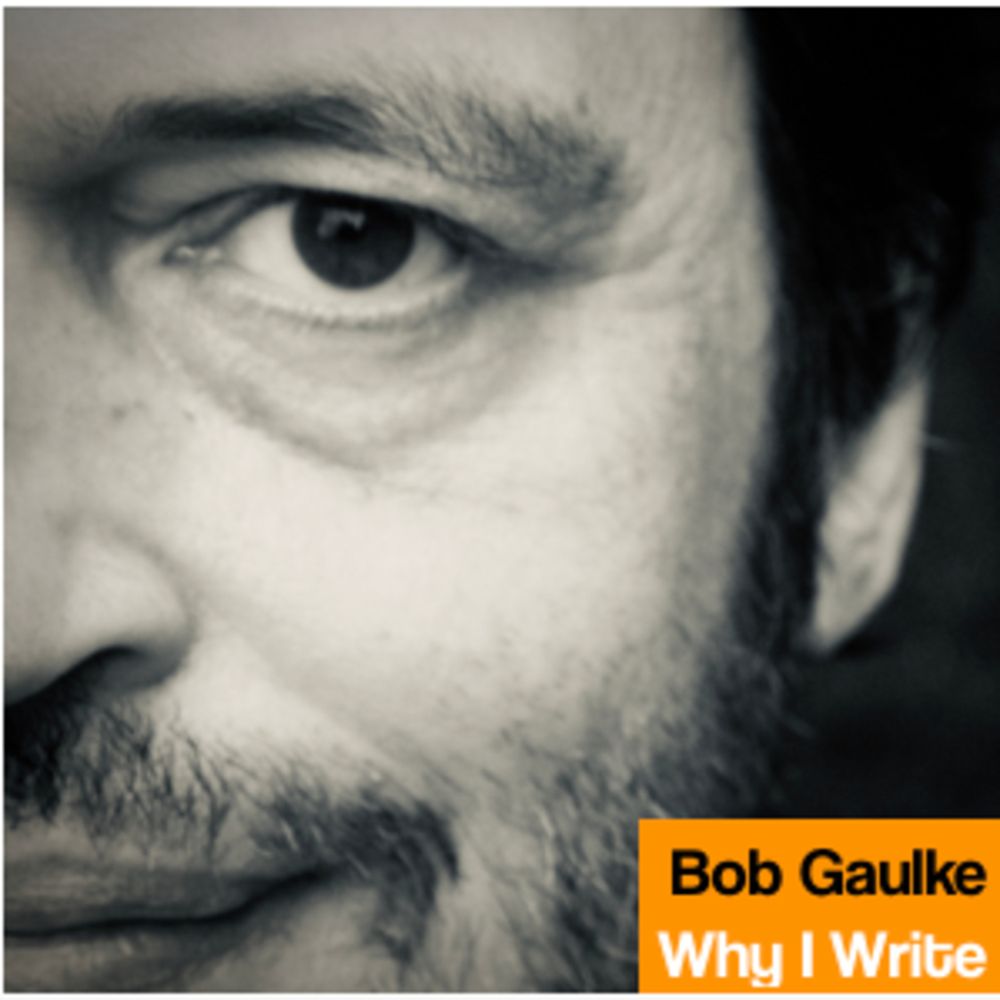 Don't explain your art
(unless your culture's falling apart)
Why not spell it out? Why waste time being ironic, circular, poetic, veiled, or hinting at the matter? The planet's on fire. I'm not getting any younger. OK, so here's another 10-pack of invisible hit tunes breaking it down for you. Lots of familiar names involved. Some disparate parts coerced together, but it works for me. And honestly, I write for myself. What's it about: 
1. The Music. A decade back I met a mixing engineer who left his country to pursue the American Dream, working in a top project studio producing absolute crap. It hit then hit me that it's really hard to lie well with a song. If you're some hustler, your game's naked on tape. 
2. Like Christian Sinclair. Any similarities to persons living or dead is entirely coincidental. Larger than life characters buying into creation myths are entertaining in their thirties. For a few years, at least. 
3. For Art. The artist as abused spouse to her creation. Based on a billion true stories. 
4. Nothing is Wasted. I live in a barrel. It's easy to catch fish in the Bronx, although I release them before eating. 
5. Into the Past. Nostalgia was considered a disease in the 19th century. I keep moving things forward or I cry too much. 
6. Made for Other Things. I'm a card-carrying member of the Late Bloomer Society. We meet in festive underwear. 
7.  Shedotoomuch. Every successful relationship finds its equilibrium. I was quite amazed at the stories I was told while working as a substance abuse counsellor in the South Bronx. 
8. Fearless. We're all Americans now. 
9. Runningintoyouwithoutstopping. I don't remember why I wrote this. Was probably in love/infatuated with someone at the time
10. Astronauts. Sometimes you feel so good you just achieve escape velocity. 
OK. "Why I Write" will be streaming on September 1st, 2021 on all major platforms. Thanks for listening. 
Bob 07/17/21
Eating Tomorrow...Out Now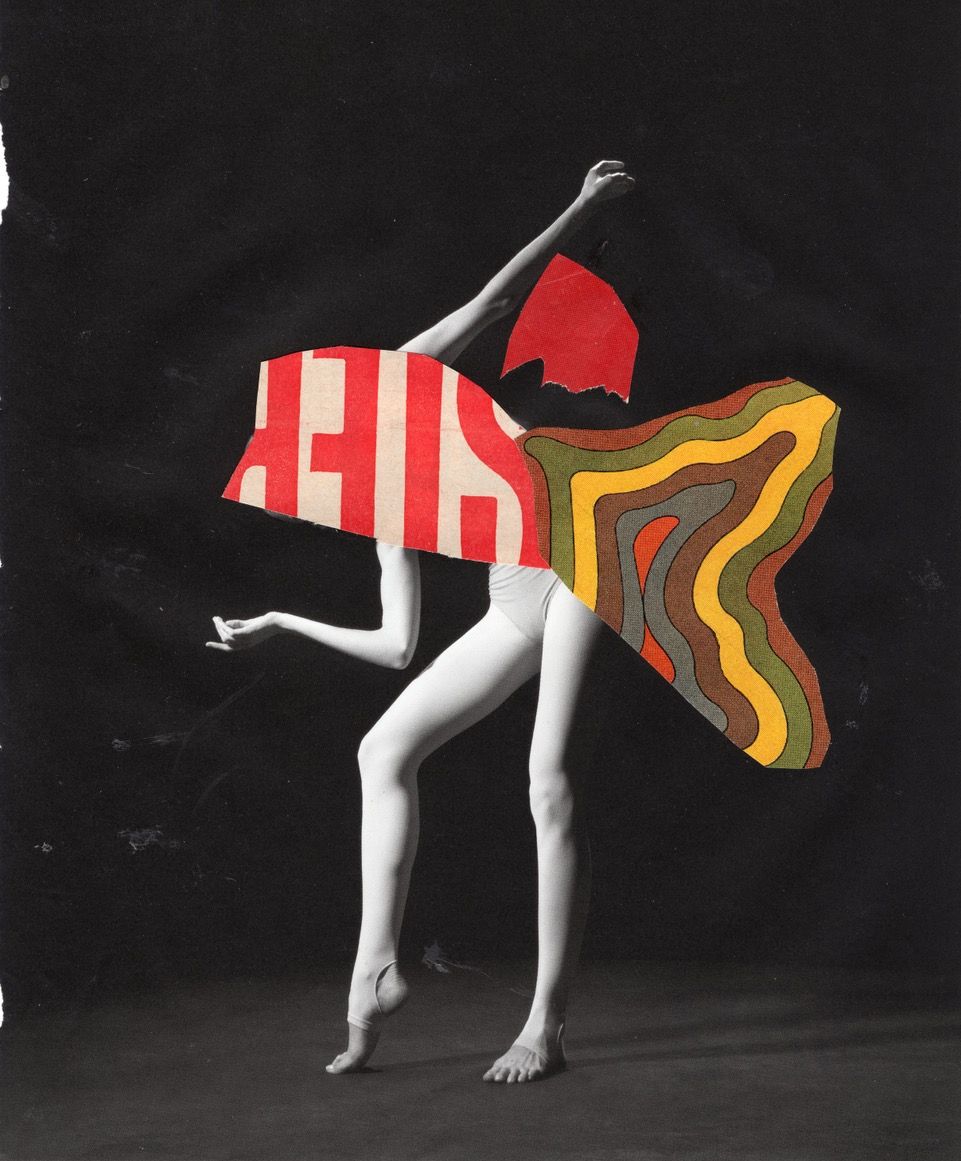 I'm trying to not feel too whorish; or desperately, pathetically middle-aged. I write daily. Stuff builds up. Like gametes. And demands release. This is my second mini-album of 2021. 
I think these songs were written around the same time as the ones that formed "Insomnia", but perhaps technically because they seemed like full-kit rather than percussion ones, they were put aside for later. Probably before the explicit concept for Insomnia came to mind. It's ironic because the overall vibe on these tunes is a bit mellow, but Gil felt they demanded full kit. 
And they marinated. And I cut some vocals. Kevin (drums and trombones) got a home recording situation going, and things were grooving well with Leon (keyboards) and Paulo, to the extent that the songs didn't see to call for much else. Just Emilia (backing vocals) for a little sweetening. 
Kevin Sampsell's a writer friend and publisher of Future Tense books, as well as being a collagist. I had the title for the songs before the image, and it, the title, and the songs all seemed to fit a certain vibe. I can be superficial that way. 
The mixing engineer is Martin Scian. He has quite an impressive resume. He starts next week (April 20-ish). I'm very excited to hear what will happen and hope to have the album streaming by my birthday on June 6th.