Eating Tomorrow...Out Now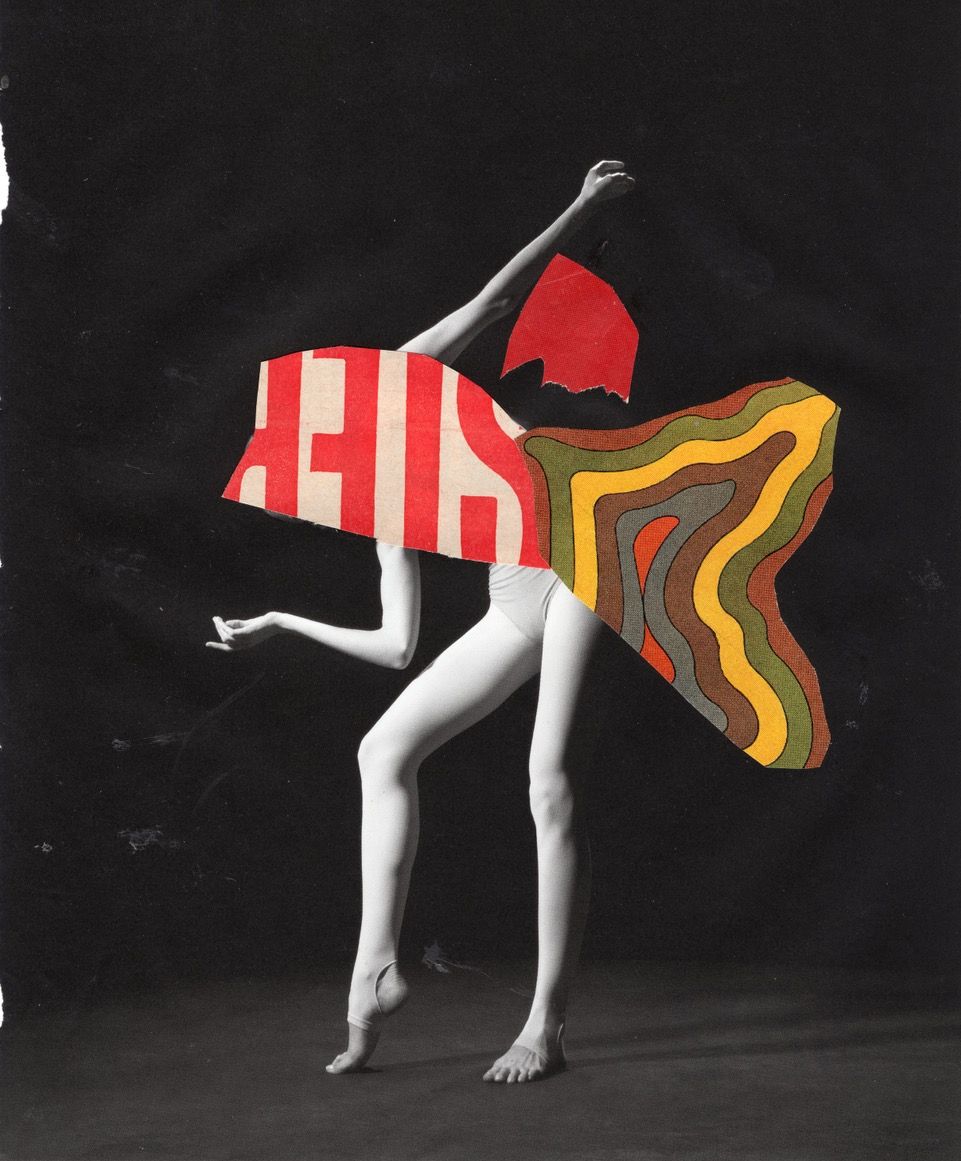 I'm trying to not feel too whorish; or desperately, pathetically middle-aged. I write daily. Stuff builds up. Like gametes. And demands release. This is my second mini-album of 2021. 
I think these songs were written around the same time as the ones that formed "Insomnia", but perhaps technically because they seemed like full-kit rather than percussion ones, they were put aside for later. Probably before the explicit concept for Insomnia came to mind. It's ironic because the overall vibe on these tunes is a bit mellow, but Gil felt they demanded full kit. 
And they marinated. And I cut some vocals. Kevin (drums and trombones) got a home recording situation going, and things were grooving well with Leon (keyboards) and Paulo, to the extent that the songs didn't see to call for much else. Just Emilia (backing vocals) for a little sweetening. 
Kevin Sampsell's a writer friend and publisher of Future Tense books, as well as being a collagist. I had the title for the songs before the image, and it, the title, and the songs all seemed to fit a certain vibe. I can be superficial that way. 
The mixing engineer is Martin Scian. He has quite an impressive resume. He starts next week (April 20-ish). I'm very excited to hear what will happen and hope to have the album streaming by my birthday on June 6th.
Second Guessing
https://bobgaulke.bandcamp.com/album/sunga-remixed
Second Guessing- 
This can often cripple a work. The inspiration of the moment lost and now the editor's running wild with his hammer and scissors. I moved to Salvador da Bahia around 2002 and just left the mind on record. I couldn't change a lot of my wiring, but I felt a lot of my songwriting misconceptions drop in the ocean. I brought a set of songs back and tinkered on them for some time and released Sunga in 2016. 
And some things worked and some things didn't. My friend Marcos Kuzka created a best-selling beach-themed surf soundtrack in "Pasti" and I thought he might be interested in remixing it. 
He heard a lot of technical shortcomings that he didn't want to mess with. I had recently reconnected with Sean Flora, who beyond his mixing skills has a pretty good ear for harmony. 
Sean went to work on the tracks and a few back and fourths have brought Sunga back into shape in 2020. Enjoy. B
Bandcamp Link: https://bobgaulke.bandcamp.com/album/sunga-remixed